Wilderness Campsite (1 Tent Pad/4 Occupants Max)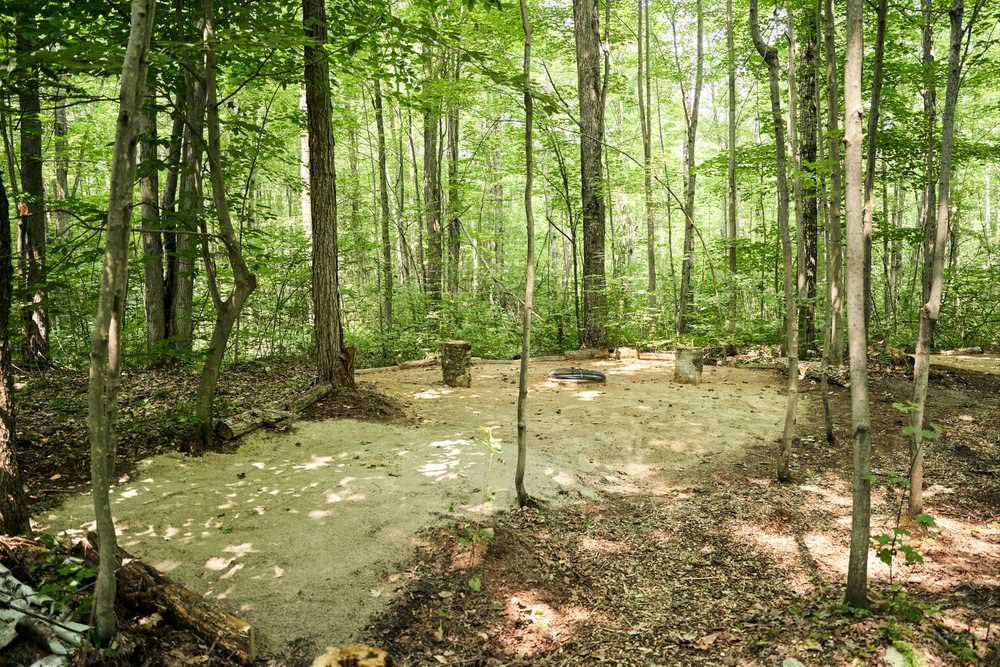 Come back to nature, and live off grid!
Hammond Hill campsites feature sand-covered tent sites, a picnic table, and firepit for cooking and staying warm. The campground includes all the amenities of Hammond Hill, including a beach volleyball court, play structures for kids, a soccer field, walking trails, BBQs, and much more. Wilderness campsites #3, 4, 6, 7, 11, 12 and 13 require a short hike from the parking lot to your site, no longer than 800 feet. Note that all campsites and cabins do not have their own bathrooms, but all guests have access to a communal bathroom section near the Welcome Shack / parking area.
Site Amenities