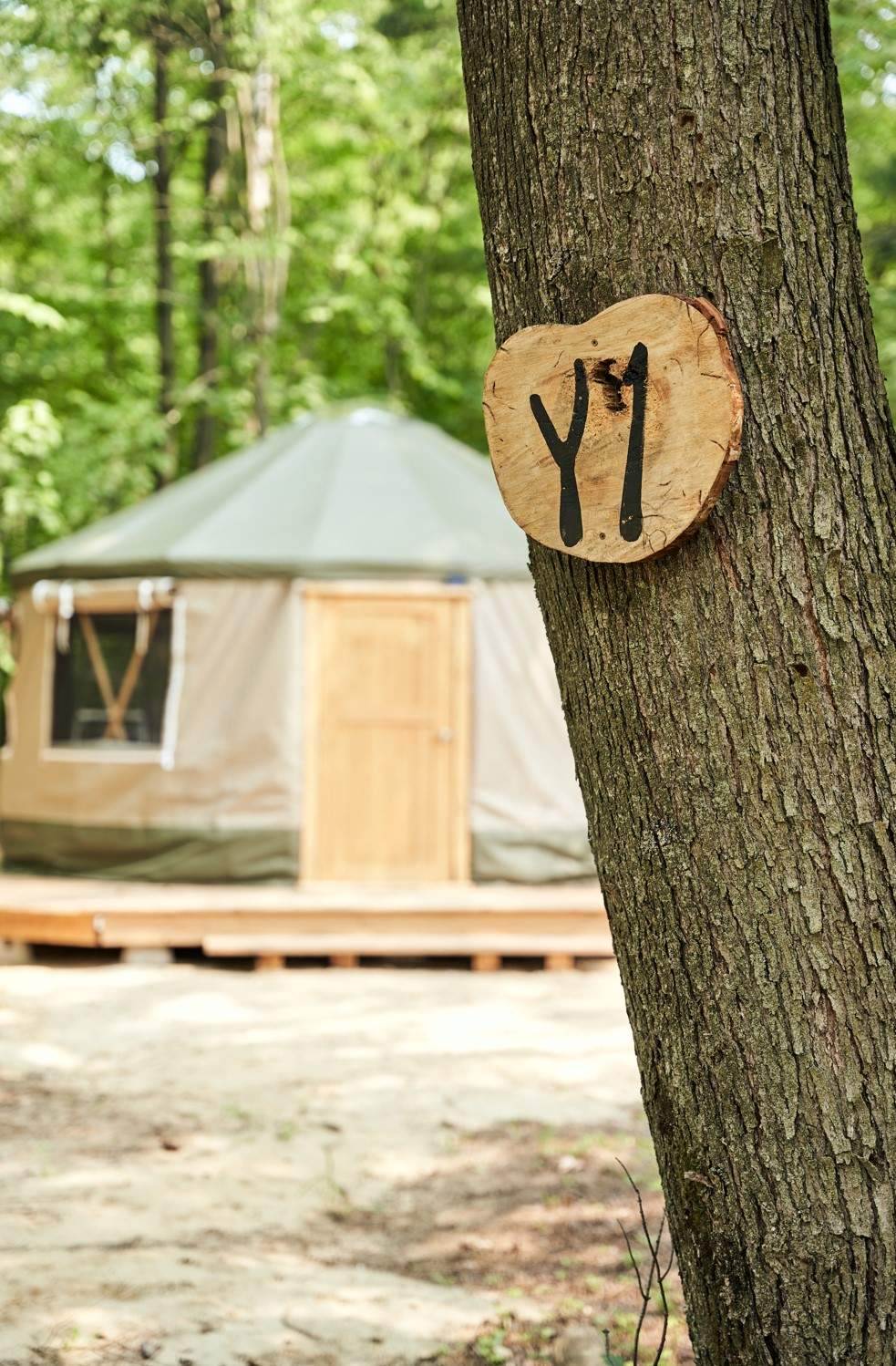 2 Guest(s)
280 Sqaure Feet
Come back to nature, and live off grid!
Hammond Hill's yurt village features a number of glamping tents (yurts) with no running water or services. Each yurt comes with a bed, table, and chairs on the interior, and an outdoor fireplace and seating area.
The Y1 Yurt has two tent pads for additional guests, and features a 6' picnic table, deck, and outdoor firepit. This site is about 50 feet from the Welcome Shack and parking area.
Note that yurts do not have their own bathrooms, but all guests have access to a communal bathroom section near the Welcome Shack / parking area.