The Best Family Activities Near You
Are you looking for some exciting family activities near you?
Well, you came to the right spot. There's nothing quite like spending valuable time with your family. And when it comes to finding family activities near you, there are plenty of great options. Ottawa offers an abundance of fun experiences for all ages and interests.
Whether it's immersing yourself in interactive museums, engaging with wildlife, or enjoying the thrills of a water park, there's something for every member of the family.
Let's get into it!
5. Park Omega
Park Omega is just a short drive from Ottawa, and offers an outstanding adventure. This wildlife park offers a unique combination of fun, learning, and direct interaction with Canada's diverse wildlife. You and your family will enjoy an awesome safari-like experience from the comfort of your own car, coming face-to-face with plenty of free-roaming animals such as moose, wolves, bison, and even bears! Not only does this create memorable moments and opportunities for stunning photos with the animals, but it also provides a fun educational experience exploring different Canadian species and their habitats. The park also offers walking trails, picnic areas, and interactive exhibits, making it a full day's excursion if you choose. With fun, adventure, and learning in abundance, Park Omega stands as a must-visit destination.
4. Calypso Waterpark
Calypso Waterpark, located just outside of Ottawa, is a splashing good time for families of all ages, and a perfect family activity near you to beat the summer heat. As the largest theme waterpark in Canada, Calypso offers over 35 water slides, a massive wave pool, and numerous themed play areas to explore. Kids can set out on an exciting journey with pirate adventures, or get a thrill from the summit tower while you unwind at the relaxing lazy river. Calypso does a great job of offering different levels of excitement that cater to both thrill-seekers, and those who prefer a more relaxed pace, ensuring every member of the family has an unforgettable experience.
3. Boating in the Rideau Canal
The Rideau Canal offers an amazing boating experience for families that are seeking a blend of outdoor adventure and historical exploration. Taking a cruise down the canal offers spectacular views of Ottawa's scenic landscapes, historic buildings, and vibrant city life. Choose from paddling your own canoe or kayak, or take it a step further with a guided tour–The Rideau Canal has something for everyone. You and your family can enjoy the beauty of the water and explore Ottawa's rich history while taking a relaxing journey. You'll also have the option of picnicking along the canal with the opportunity for some incredible views, or even go fishing! A boating trip on the Rideau Canal can easily turn into a full day of exploring. It's an opportunity to create lifelong memories together while experiencing one of Ottawa's most iconic landmarks.
2. Canadian Children's Museum
The Canadian Children's Museum is located within the Canadian Museum of History in Gatineau, and is filled with rich educational experiences crafted especially for younger families. Designed to open up the world to children and inspire them to explore different cultures, this museum features interactive exhibits and hands-on activities that ignite curiosity, engage learning, and fuel the imagination. It offers plenty of unique experiences for kids to enjoy, such as taking a trek across Pakistan's Karakoram mountains or navigating a Costa Rican Rainforest. Every corner of this museum makes learning about world cultures, history, and geography FUN. The museum's commitment to creating a space that's fun, stimulating, and kid-centric makes it an exceptional family activity when in Ottawa. Not only do children come away with new knowledge and broadened horizons, but the shared experience creates incredible family memories.
1. Hammond Hill
Hammond Hill is about a 25-minute drive east of Ottawa, and offers an exceptionally unique experience–Glamping! Glamping (or glamorous camping) merges the fun of camping with the luxury and comfort of home. Glamping encourages quality family time, providing an environment free from technology distractions where families can engage in storytelling around a campfire or participate in various on-site activities, creating lasting memories. Glamping also ensures the comfort of all family members with accommodations like elegant yurts and cabins, guaranteeing restful nights and energetic days. You'll always feel well rested, and ready to enjoy the day with your loved ones! Hammond Hill prioritizes safety and convenience, featuring ready-to-use facilities, well-maintained paths, and access to electricity, enabling families to fully immerse themselves in the fun and quality time together, without having to worry.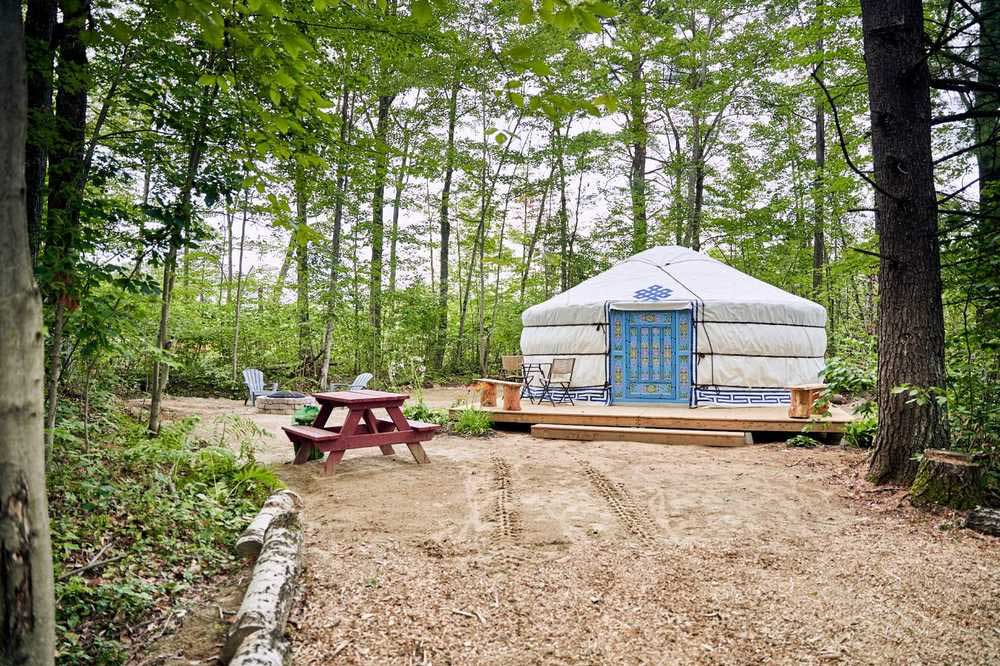 So, step into this world of adventure and relaxation, and get started on your glamping journey at Hammond Hill that will leave your family with unforgettable moments. It's more than just a staycation; it's a chance to live in the great outdoors. Don't miss it!
So there you have it – The top 5 family activities near you! From wildlife encounters to water park adventures, canal cruising, museum visits, and glamping – there's something for every family. These experiences aren't just about fun, they're about making unforgettable memories together.
Why wait? Start planning your family adventure today and discover all the exciting family activities near you.
Happy exploring!